Not yet ready to enter the electric era? Jack Warrick digs out 10 used bargains that offer unique and characterful engines
It seems odd to say, but the era of the internal combustion engine (MAYBE - Craig) is coming to an end.
One thing we (WILL DEFINETLY - Craig) may come to miss in the electrified era is the enormous mixture of engines and how their various characteristics inform the driving experience. Time, then, to celebrate the best examples – and how you can get your hands on one:
10. VOLKSWAGEN PASSAT W8
To the untrained eye, this could pass for any other Passat. Under its bonnet, however, lies a truly unique engine: the 275bhp 4.0-litre W8. Production of the W8 spanned just four years, and the Passat was its only recipient. Used examples are rare but can be bought for £4000-£7000, or more for an estate.
That's a tempting price for a piece of motoring history that paved the way for the Bugatti Veyron's stunning W16.
ONE WE FOUND: 2005 Volkswagen Passat W8 4Motion manual, 68,000 miles, £6495
9. Alfa Romeo GTV
The GTV is remembered fondly for its engines, which helped the Alfa Romeo scoop our 1995 Car of the Year and Best Sports Car awards. Several changes were made to this handsome coupé throughout its production run.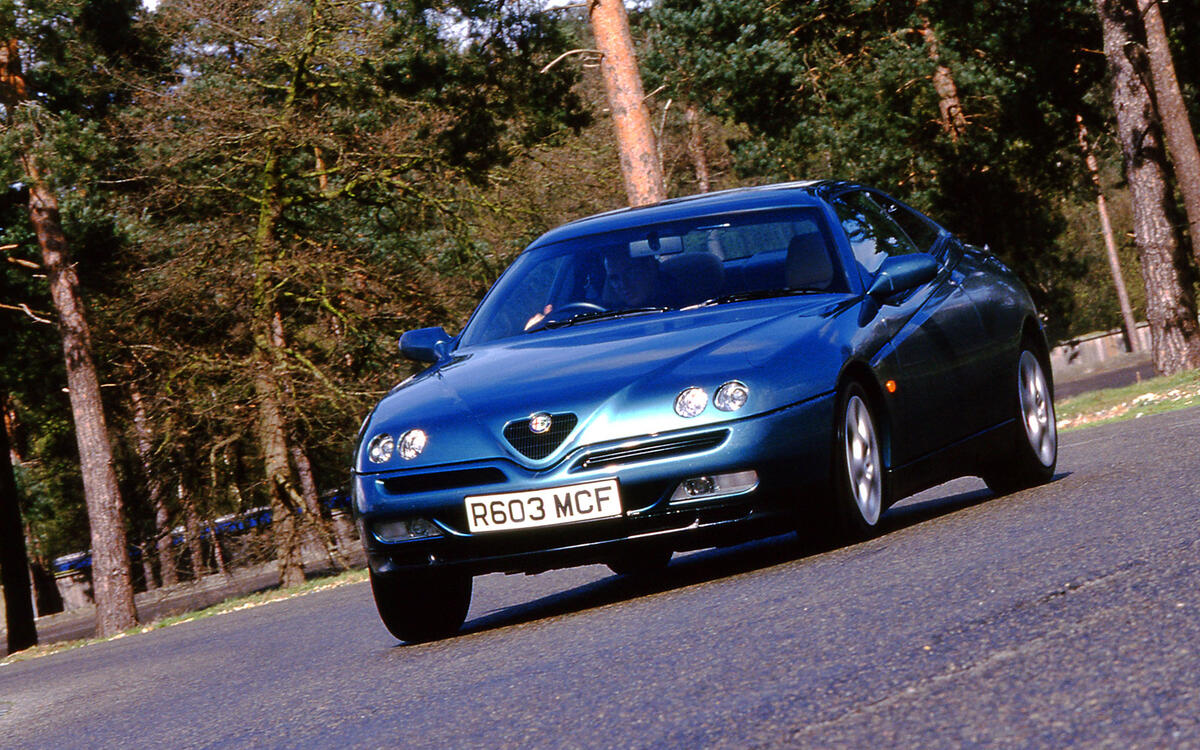 It was offered initially with a 155bhp 2.0-litre Twin Spark engine, before the arrival of a snarling 220bhp 3.0-litre Busso V6. A decent V6 GTV in Lusso trim will cost you upwards of £3500, while a well-loved Twin Spark can be picked up for just under £3000.
ONE WE FOUND: 1997 Alfa Romeo GTV 2.0 Twin Spark 16v, 56,000 miles, £2995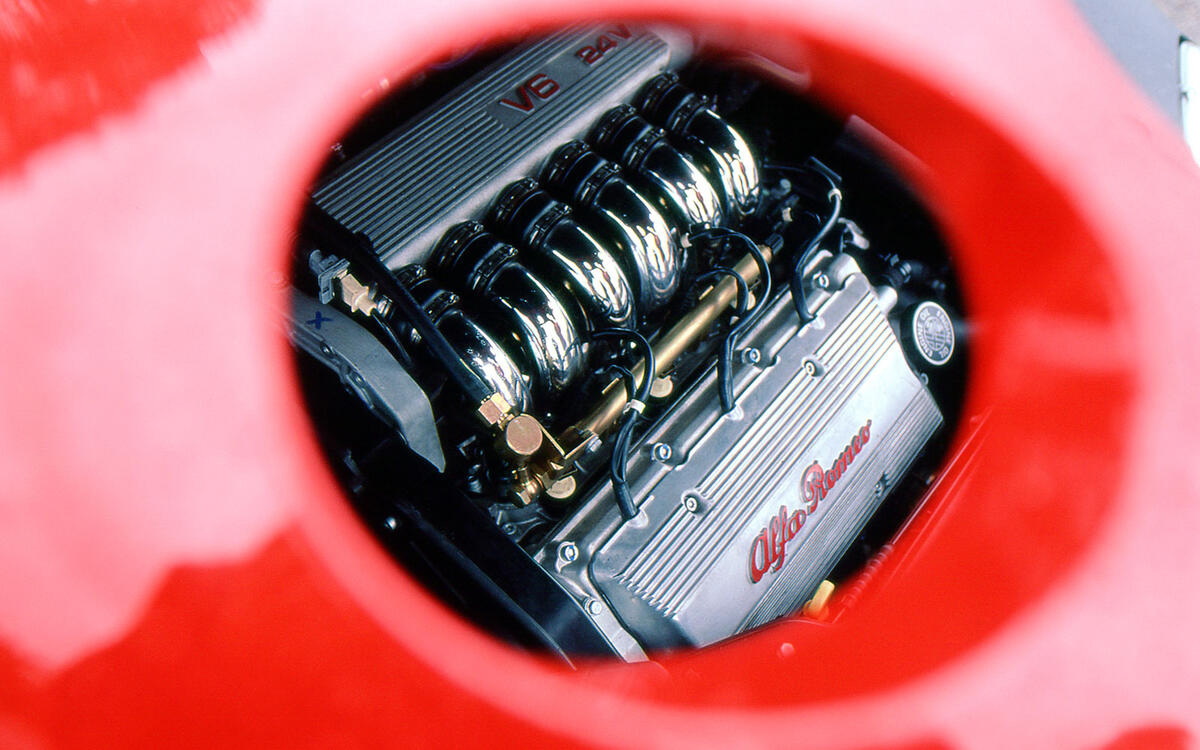 8. BMW i8
The i8 of 2014 was the world's first mainstream hybrid sports car, mating a 228bhp turbocharged 1.5-litre petrol engine to a 141bhp electric motor. Launch cars were capable of 23 miles of electric-only driving and later editions good for 34 miles. But it's not all about keeping your expenses down: the 0-62mph sprint takes just 4.4sec, so you can have lots of fun as well.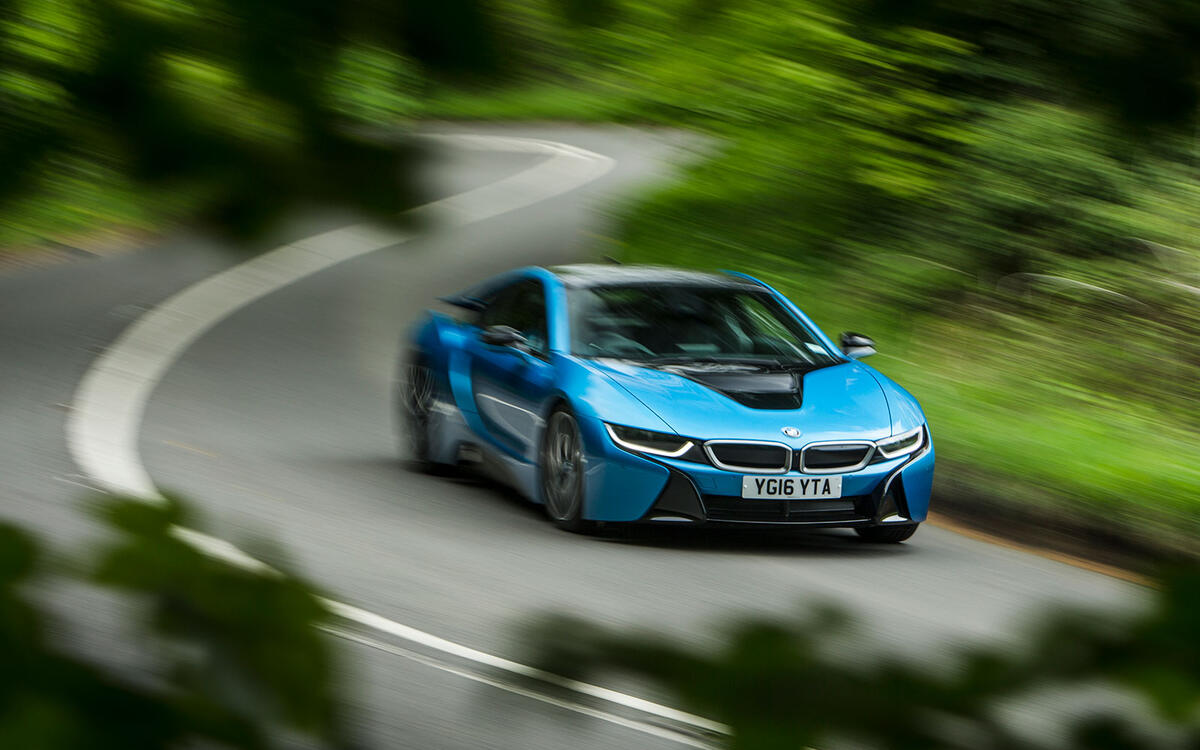 Official figures suggest the i8 is capable of 128.4mpg, but you're more likely to achieve 40mpg in daily use – which isn't bad given the performance on offer. Early i8 coupés can be picked up for as little as £38,000, but expect to pay in the region of £50,000 for a facelifted example with a few thousand miles on the clock, and even more for a Roadster.
ONE WE FOUND: 2015 BMW i8 7.1kWh, 36,000 miles, £42,988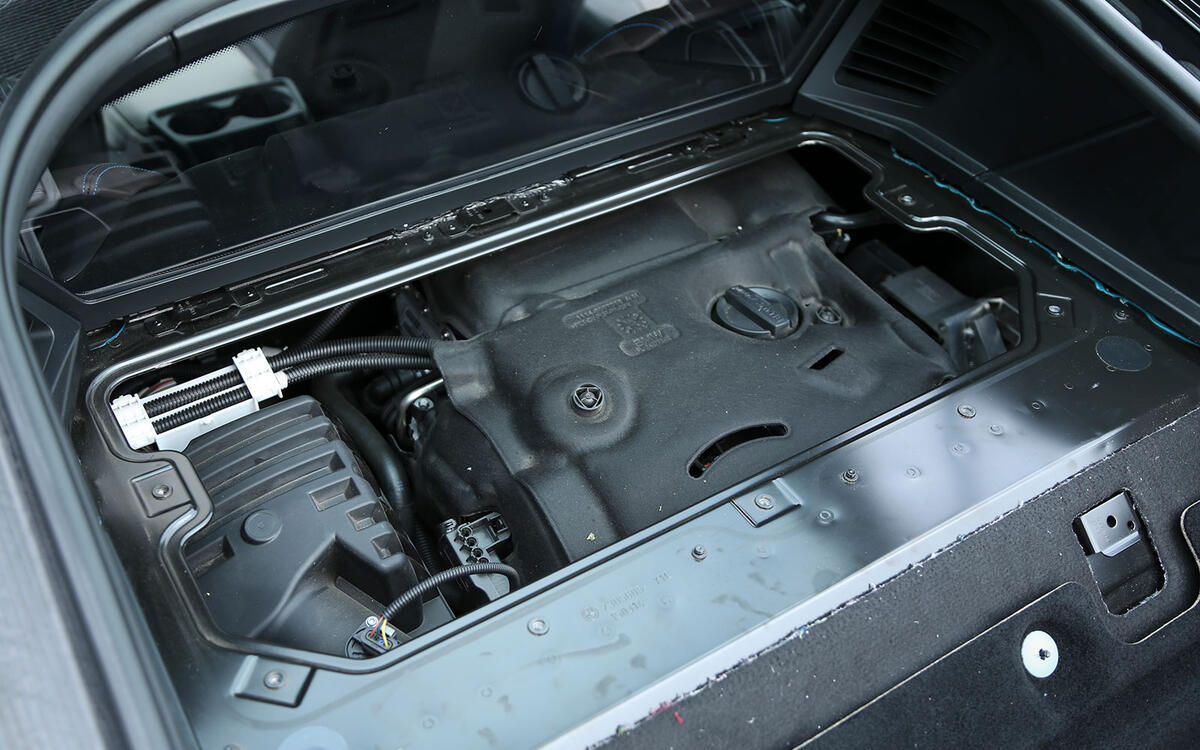 7. BMW M3 (E46)
The Mk3 BMW M3 remains ideal for a motorway blast, a trip to the shops or even the school run. Its 3.2-litre straight six puts out 338bhp, enabling it to hit 62mph in 4.5sec. That's Porsche 911-baiting performance.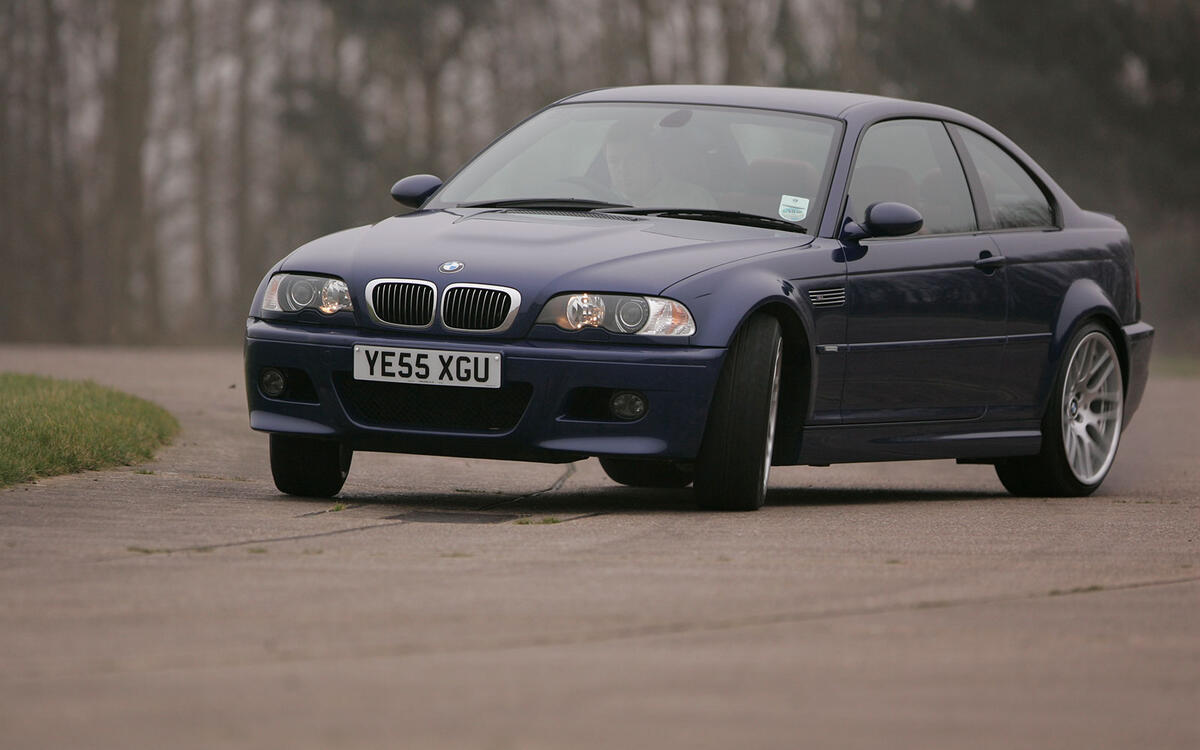 Upgrades were made throughout the E46 M3's production run, but the original is equally desirable as later iterations. Good examples can be found for around £20,000; just check carefully for hidden repairs and oil pressure issues before taking the plunge.
ONE WE FOUND: 2002 BMW M3 manual, 66,000 miles, £19,995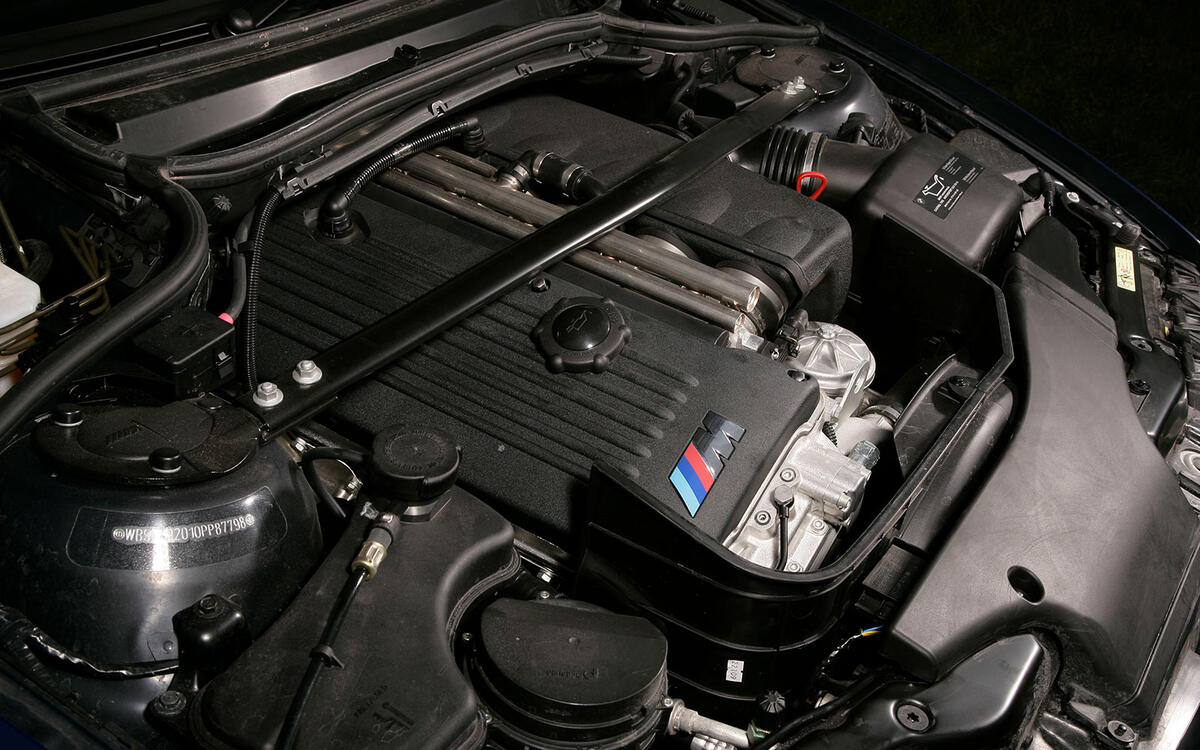 6. ASTON MARTIN DB9
The DB9's interior may seem quite dated now, but the 5.9-litre V12 under its bonnet is as timeless as they come. We all know how good the DB9 looks, and the convertible version draws you even closer to its iconic hearty growl. A good used DB9 could be a sound investment, and prices are still affordable, at around £32,000 for cars with 40,000 miles on the clock.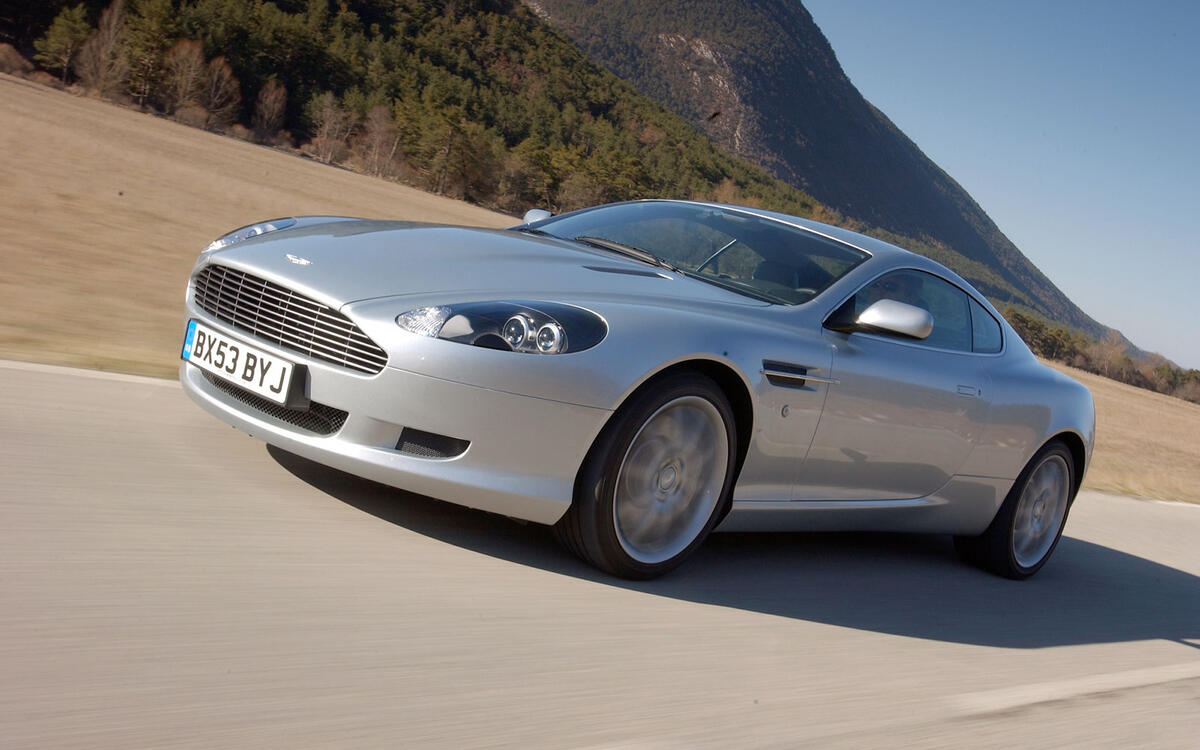 Automatics are reasonably common, but keep an eye out for a sequential manual, because they're rising in value.
ONE WE FOUND: 2007 Aston Martin DB9 5.9 manual, 63,000 miles, £29,950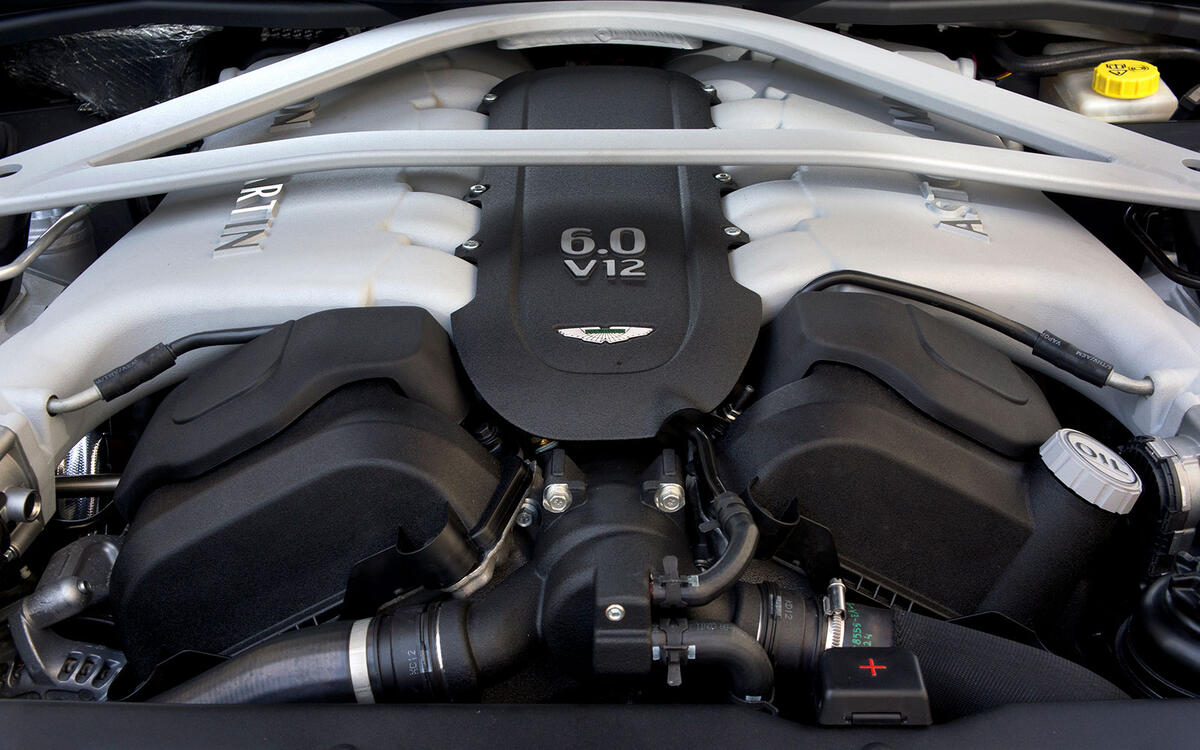 5. VAUXHALL MONARO VXR
Built by Holden in Australia, the Monaro came to Britain as a Vauxhall. Packed with a rumbling Chevrolet small-block V8 making 328bhp, it sold so well that Luton's VXR department wanted to get in on the action, the result being the Monaro VXR with 376bhp.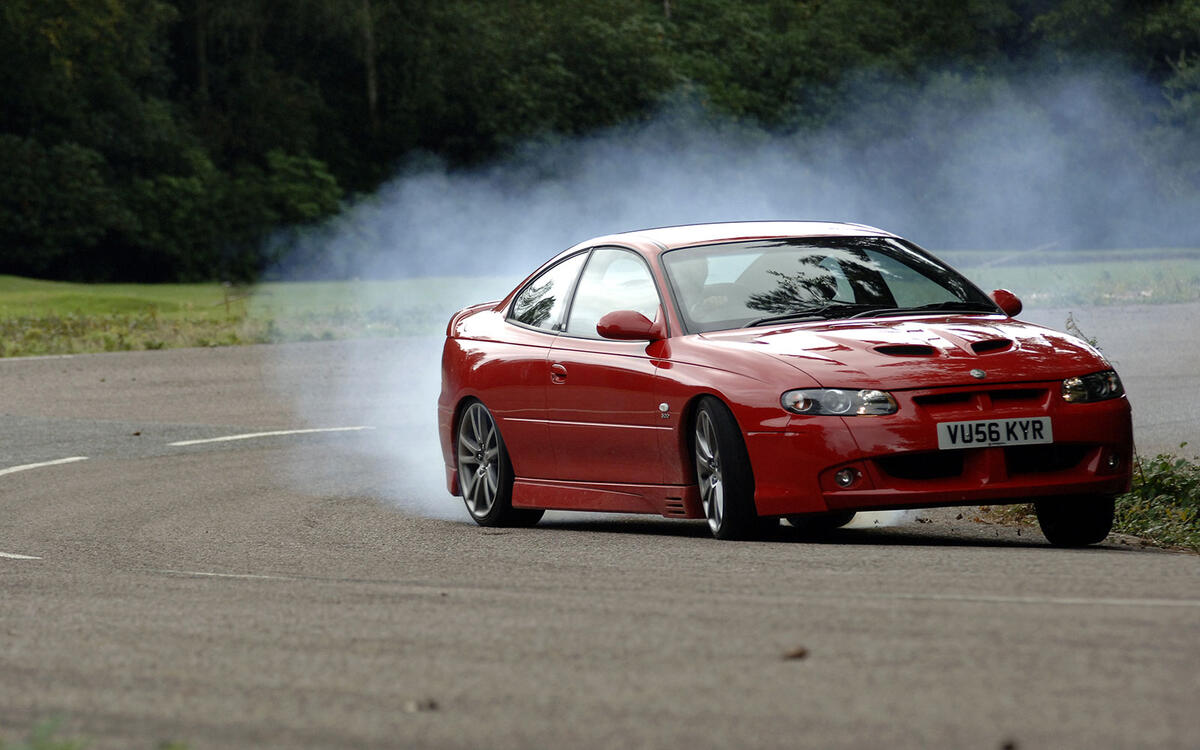 Turns out one can improve on perfection. Good VXRs can be picked up for £15,000 to £20,000, while earlier CV8 models command prices of around £12,000.
ONE WE FOUND: 2006 Vauxhall Monaro VXR 5.7 V8 manual, 63,000 miles, £11,950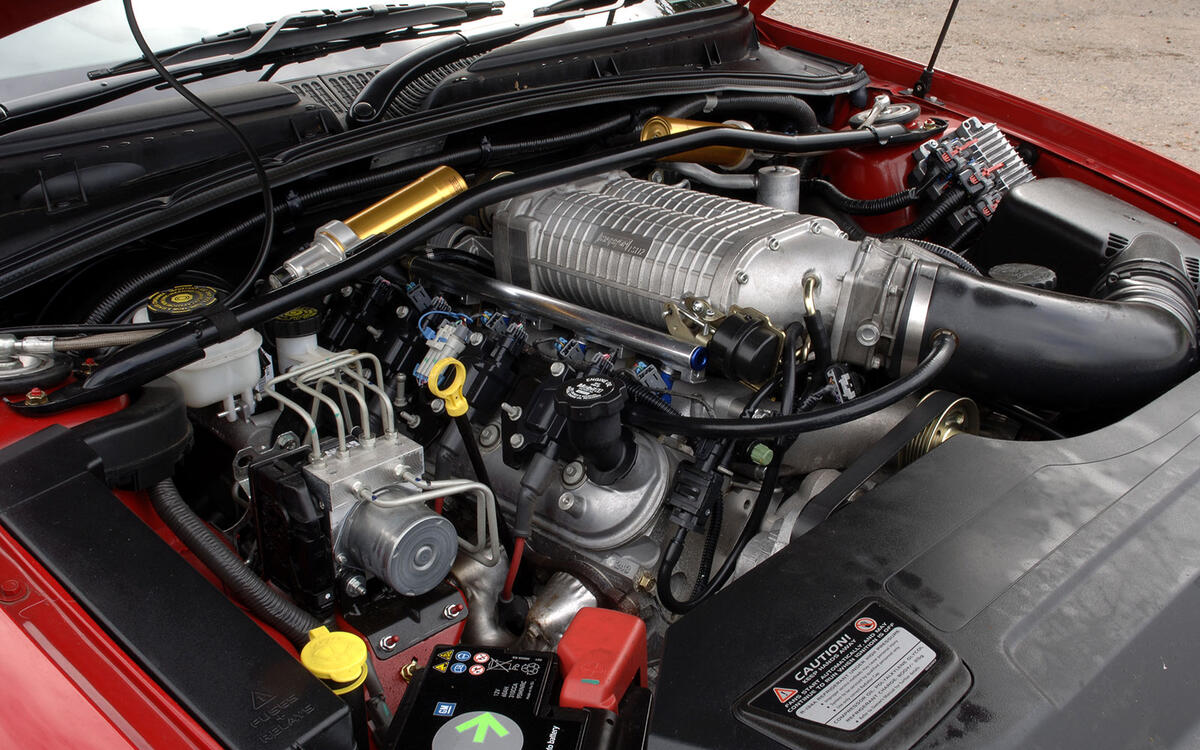 4. FORD FIESTA ST
It may not be a roaring V8, but Ford's turbocharged 1.6-litre Ecoboost is a fantastic little engine in its own right. This responsive and tractive four-pot was designed to rival the performance of bigger units more efficiently, and it undoubtedly succeeded.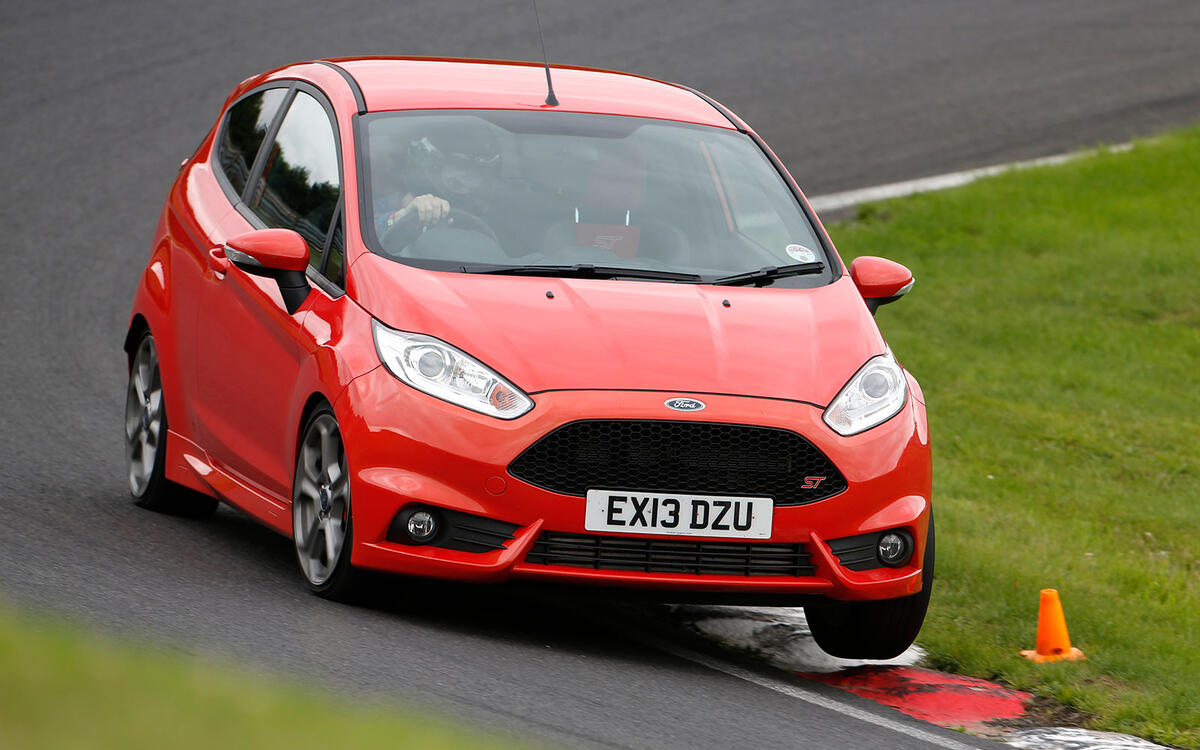 It takes centre stage in the previous generation Fiesta ST, which is one of the most exciting hot hatches to drive thanks to 182bhp, its manual gearbox and a pin-sharp chassis. The best used ST-3 cars can be found for around £8500.
ONE WE FOUND: 2016 Ford Fiesta ST 1.6 Ecoboost ST-3 3dr manual, 60,000 miles, £8700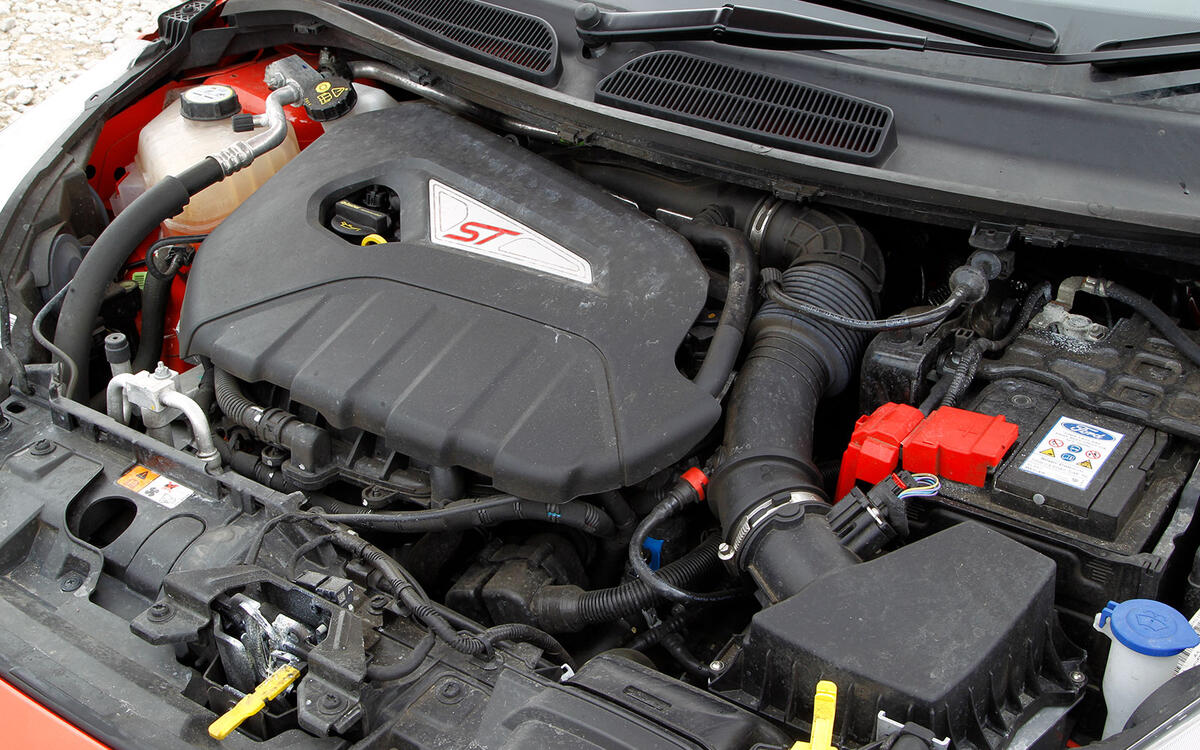 3. MASERATI GRANTURISMO
With its Pininfarina design and Ferrari-built 4.7-litre V8, the Maserati Granturismo looks as good as it drives. This big coupé puts out 433bhp, resulting in a 0-62mph time of just 4.9sec and a top speed of 183mph. A fully automatic gearbox was added in 2009, and you get all the creature comforts for comfy cruising.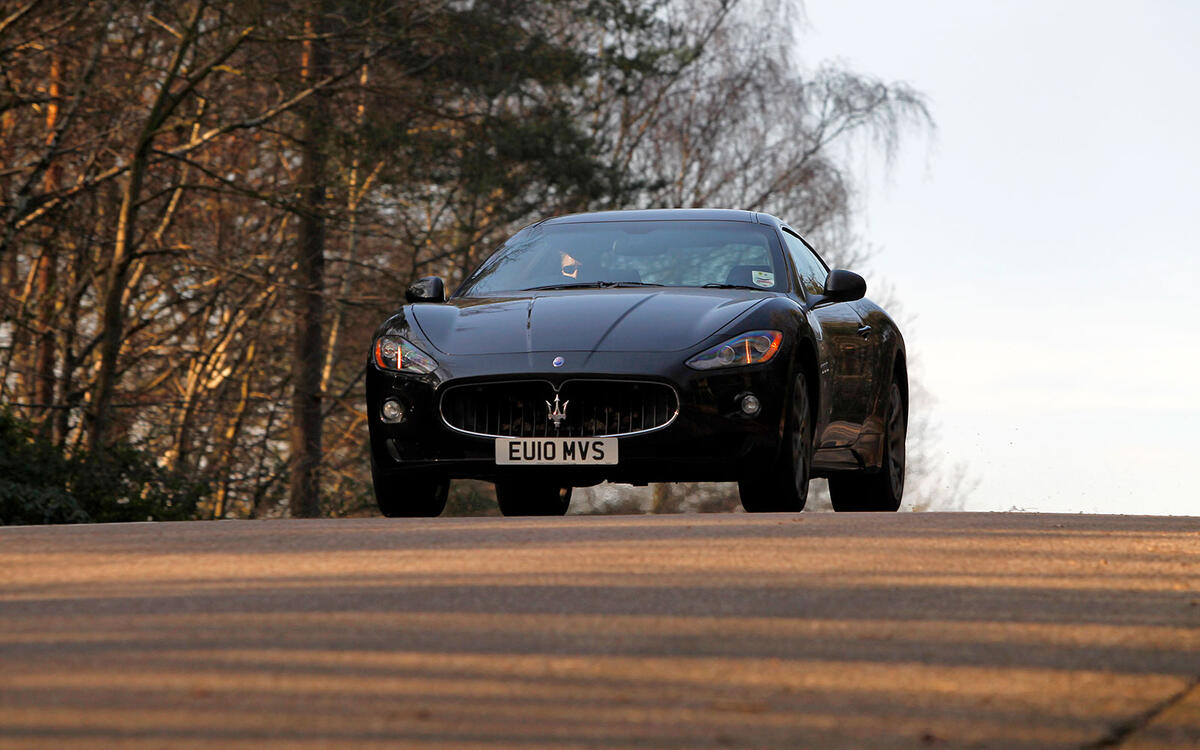 That thunderous, Ferrari-like performance means a pre-loved Granturismo is a shrewd buy today, with early S models available for as little as £26,000.
ONE WE FOUND: 2010 Maserati Granturismo 4.7 S, 45,000 miles, £26,950
2. FIAT 500 TWINAIR
In 2010, Fiat gave its cute city car the Twinair: a tiny two-cylinder turbo motor. It claimed this unique proposition could achieve excellent fuel economy of 69.5mpg, but you'll prefer to enjoy its unique character. Despite making just 82bhp, it's quite nippy in town (although it does take 11sec to get from 0-62mph), and the 500C landaulet allows you to hear both cylinders in all their glory.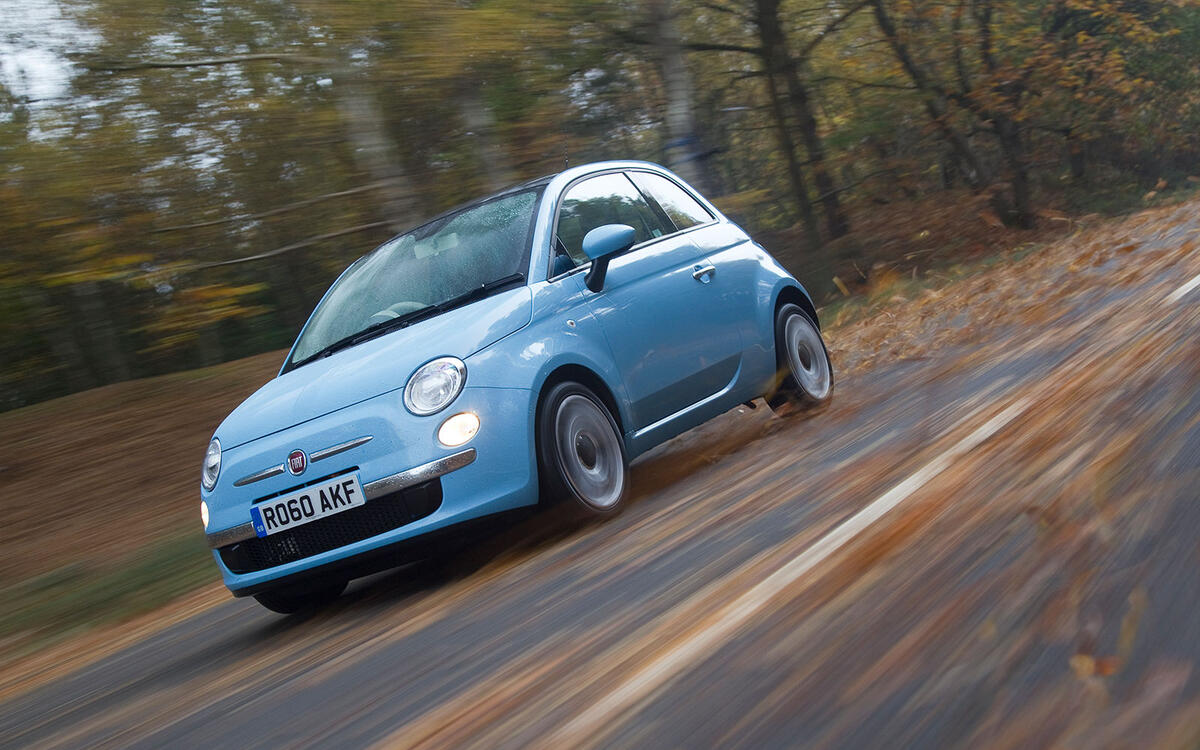 The best 500 Twinairs are around £3500, but you'll need a few thousand more for a soft-top.
ONE WE FOUND: 2011 Fiat 500 0.9 Twinair Lounge, 55,000 miles, £3490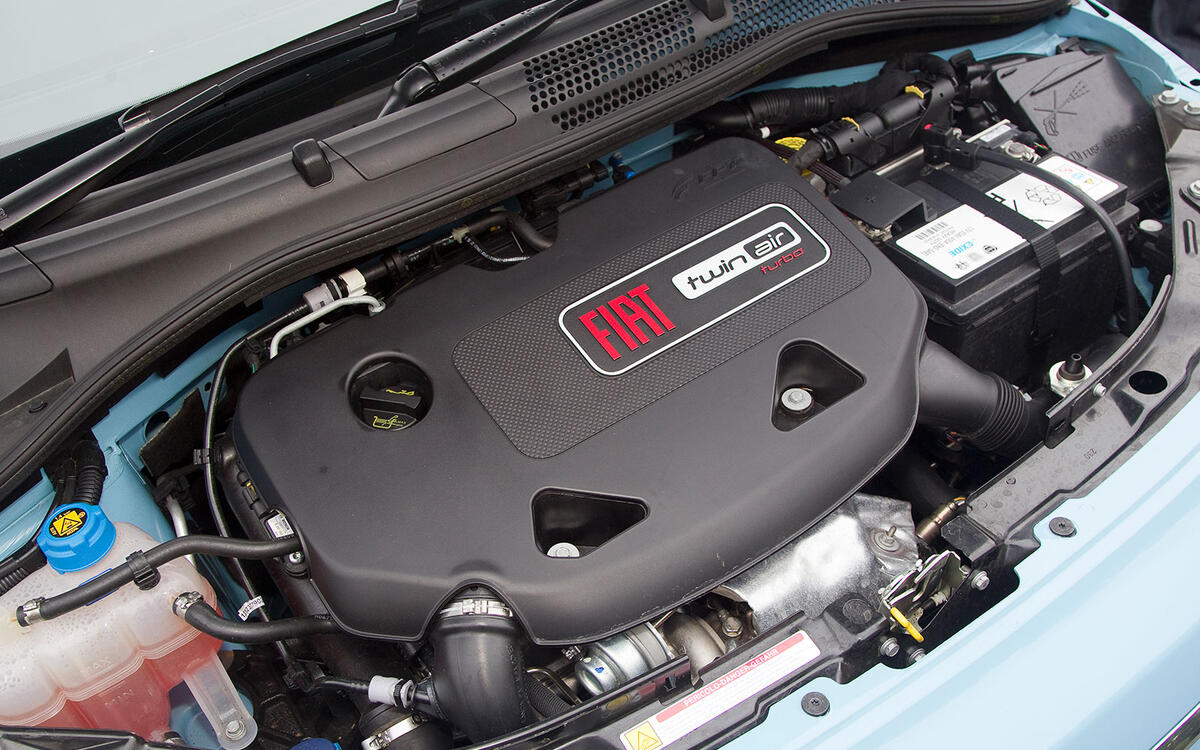 1. MAZDA RX-8
The RX-8 was a very capable sports coupé driven by a 1.3-litre rotary engine; in fact, it was the last Mazda to offer this delightfully rev-happy type of propulsion. That capacity might not sound like much, but the Wankel weighs little and makes 231bhp, so the RX-8 can hit 62mph in 6.4sec and a top speed of 146mph.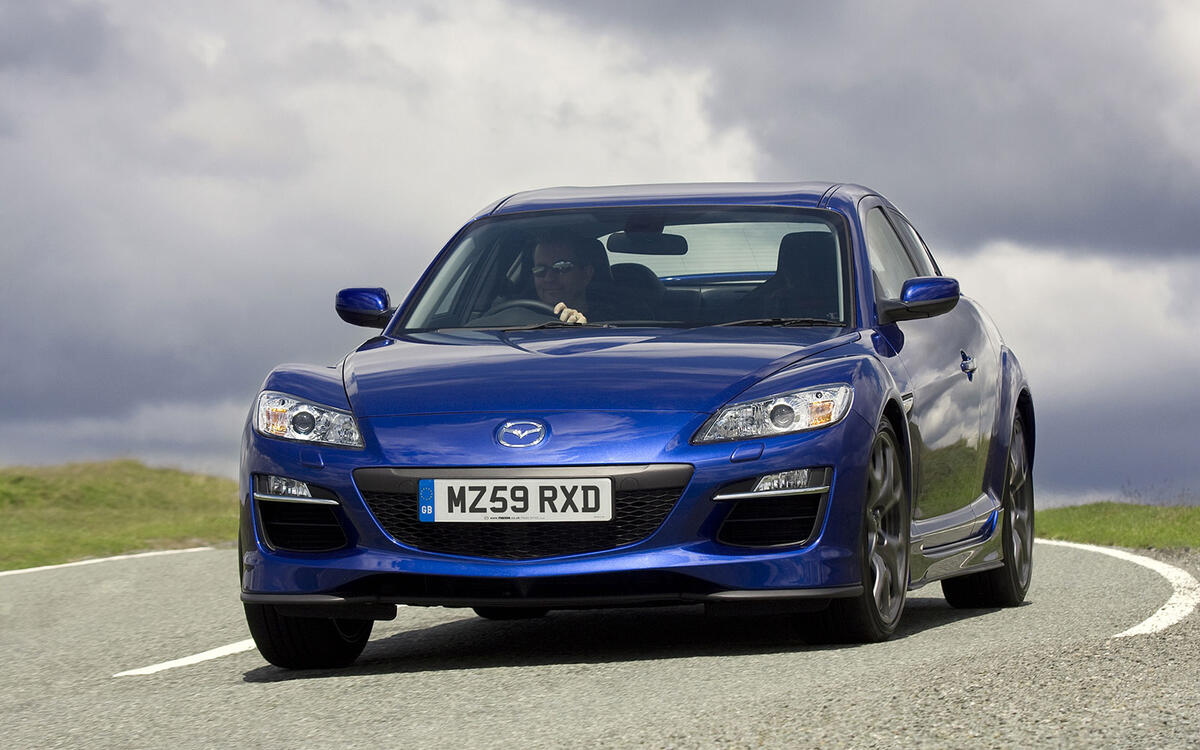 It's certainly fun to drive, enough to forgive the engine's unquenchable thirst for fuel and oil. You could also have some hefty bills to pay if the seals deteriorate, so put your mind at rest by going for a car that has had a professional compression test.
ONE WE FOUND: 2009 Mazda RX-8 R3 manual, 47,000 miles, £4950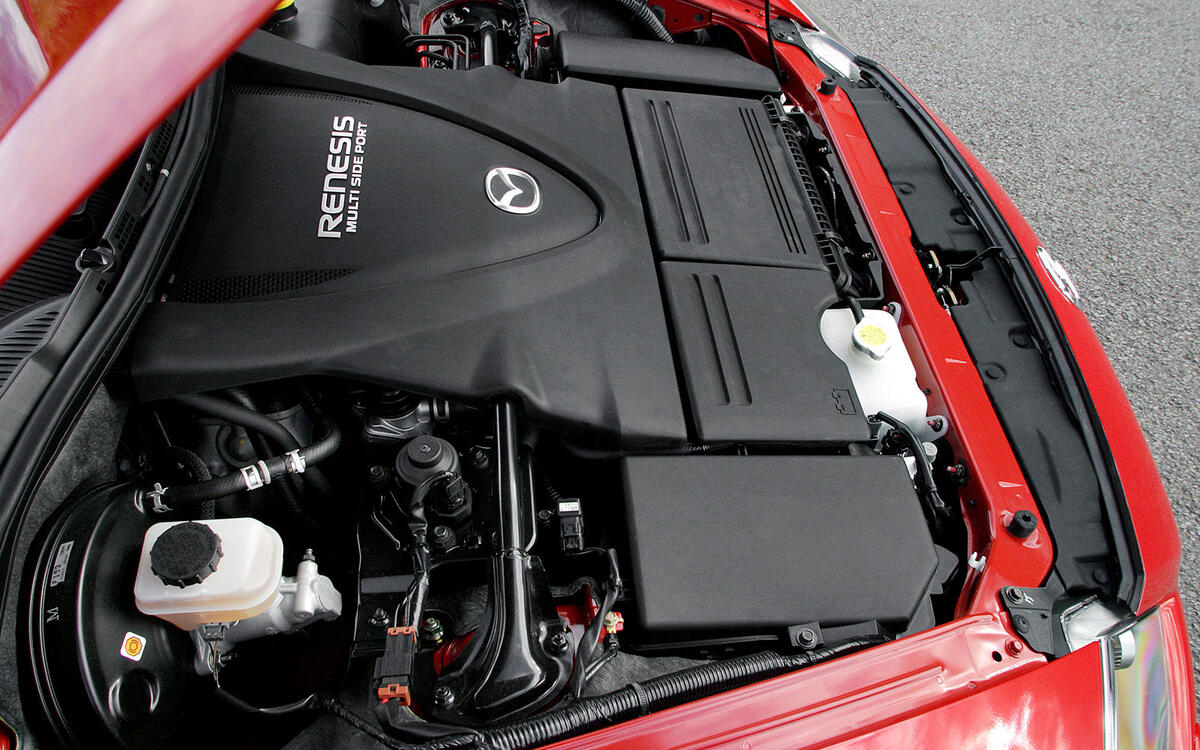 Great Article
https://www.autocar.co.uk/slideshow/10-used-cars-best-engines-you-can-buy-2#1